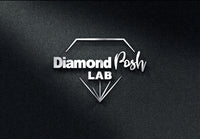 START YOUR OWN PRODUCT LINE!
Diamond Posh Lab, is a manufacturer of Luxury Beauty & Cosmetic Product Lines & Food Product Lines. We are located in the heart of Atlanta, GA.
To get started, simply order a sample kit, pick your products, we design your labels & website complimentary, and you start selling and making money. Win-Win right?
We focus on helping others start their own custom Product Line & business. How long have you been wanting to start your own brand? We are here to meet your needs. We offer competitive pricing with low minimums. We even have a "No Money, No Problem" Payment Plan available.